Six California and Arizona hospitals declared bankruptcy in 2018. Medicare is reducing reimbursement to save about $760 million in 2019. The clinic visit is the most common service billed under the Outpatient Prospective Payment System (OPPS). The change in reimbursement is to make clinic visits site neutral. In other words, doctors at hospitals would be paid the same rate as doctors at off-campus clinics. This change, along with other revenue pressures, shrinks hospital profit margins.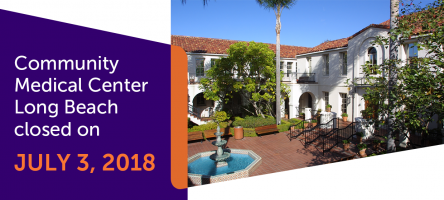 There are 6 hospitals and health systems that have filed for bankruptcy in California and Arizona since January 1, 2018.
1. Coalinga Regional Medical Center:
Coalinga Regional Medical Center, located at 1191 Phelps Ave, Coalinga, CA 93210, closed its doors on June 12 and filed for Chapter 9 bankruptcy on September 5, 2018. Chapter 9 Bankruptcy provides for reorganization of municipalities, cities, towns, villages, counties, taxing districts, municipal utilities, and school districts. Coalinga Regional Medical Center owes about $5 million in unsecured debt.
2. Community Medical Center Long Beach:
Community Medical Center Long Beach, located at 1720 Termino Avenue, Long Beach, CA 90804, closed its doors on July 3, 2018, due to the inability to retrofit the hospital to meet California's seismic standards.
CEO John Bishop said in a prepared statement in March: "We exhaustively explored all options to continue operations at Community Medical Center as an acute care hospital. This proved not possible since large portions of the facility would have to be demolished, resulting in a small, 94-year-old hospital with no more than 20 acute care beds, which would not allow for viable acute care operations."
3. Surprise Valley Hospital:
Surprise Valley Hospital is located at 741 Main St, Cedarville, CA 96104. Surprise Valley Health Care District, which operated the hospital filed for Chapter 9 bankruptcy on January 4, 2018. Beau Gertz, who owned Cadira and Serodynamics labs, was aligned to purchase the failing hospital. Gertz, however, closed his labs, let go of all his staff, and quickly left town in Denver, Colorado.
4. Verity Health:
Verity Health, based in El Segundo, California, operated six hospitals in California:
O'Connor Hospital: 2105 Forest Ave, San Jose, CA 95128
St Francis Medical Center: 3630 E Imperial Highway, Lynwood, CA 90262
St Louise Regional Hospital: 9400 No Name Uno, Gilroy, CA 95020
St Vincent Medical Center: 2131 W Third St, Los Angeles, CA 90057
Seton Coastside: 600 Marine Blvd, Moss Beach, CA 94038
Seton Medical Center: 1900 Sullivan Ave, Daly City, CA 94015
It filed for Chapter 11 Bankruptcy on August 31, 2018, due to excessive debt of over $1 billion.
5. Florence Hospital at Anthem:
Florence Hospital at Anthem, located at 4545 N Hunt Hwy, Florence, AZ 85132, closed its doors on June 18, 2018. It was owed by New Vision Health LLC who filed Chapter 11 Bankruptcy on May 24 after it failed to contest an involuntary bankruptcy petition from creditors within the required 21-day timeline.
6. Gilbert Hospital:
Gilbert Hospital, located at 5656 S Power Rd, Gilbert, AZ 85295, closed on June 16, 2018. It is affiliated with New Vision Health LLC and Florence Hospital at Anthem. Both hospitals closed due to financial issues.