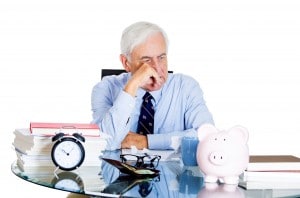 Filing for bankruptcy can be a difficult decision to make. With the help of an experienced bankruptcy attorney, you can make the most of your opportunities under bankruptcy law and obtain a fresh start.
Lead a fear-free life with foreclosure of your home, debt collectors, income garnishments, and judgments with the help of Bankruptcy Attorney Rancho Cucamonga organization.
We help people get out of unmanageable debt. With our help, you can take the first step to get your life back and moving forward, toward a new financial beginning.
With many years of experience in bankruptcy law, you will get the best representation possible by guiding you through the bankruptcy process. We pride ourselves on helping hard-working and honest people to raise their heads in spite of unforeseen economic situations.
Our experienced lawyers will review your financial situation, answer your questions and recommend a strategy to suit your needs. We will help you with both Filing Bankruptcy Chapter 7 and Filing Bankruptcy Chapter 13.
In both bankruptcy cases, you can focus on your life, while our firm stands to protect you from troubles such as creditor harassment, garnishments and foreclosure actions.
We provide complete counsel, from filing to discharge. Our goal will be allowing you to keep most, if not all of your assets by discharging as many debts as we can.
The advantages of choosing us as your bankruptcy lawyer:
Put a stop to harassing collections calls
Help to protect your assets
Provide assistance in Chapter 7 and Chapter 13 bankruptcy
Protect your ability to gain future credit
Assistance in foreclosure and short sale matters
We can help you lower your interest rates by modifying loans
YOU HAVE OPTIONS. YOU HAVE RIGHTS. YOU HAVE THE CHOICE to take back control of your financial future. Contact us at (909) 457-0153 for a free consultation.
Bankruptcy laws are designed to protect debtors. At the end of your bankruptcy, you should be better positioned to move forward and have the tools you need to succeed.