Why Do I Need an Estate Plan?
Knowing that your estate and your wishes are protected by legal experts in estate planning in Rancho Cucamonga can give you peace of mind. A properly designed estate plan should provide you with the documents needed to:
1. Avoid a prolonged, unnecessary court action (probate) to have your assets transferred in an effective and efficient manner to the person(s) or charities of your choice;
2. Make sure the person(s) you most trust are named to handle your health and finances in the event you are incapacitated or following your demise;
3. Provide those persons with flexibility not allowed in a probate action;
4. Make sure your assets are transferred according to your wishes and not those of the state.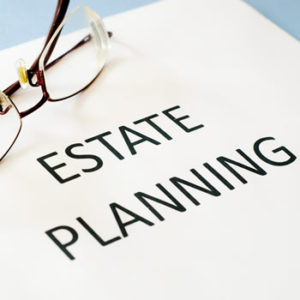 What is Included?
Not only will you receive a trust (a Will is not sufficient to avoid Probate) that is tailored to your specific needs by attorneys specializing in estate planning in Rancho Cucamonga, you will receive the appropriate Powers of Attorney for the management of finances and your health care needs and a detailed review of your assets to make sure your plan covers all of your personal and real property, not just those that would be placed in a trust.
For example, we look at the beneficiary designations on your IRAs and 401(k) accounts, your insurance policies, annuities, pay-on-death accounts, and joint tenancy assets so that all of your assets, regardless of how held, pass to your beneficiaries in a coordinated and cost-effective manner.

Hedtke Law Firm provides assistance and detailed instruction in the transferring and retitling of assets as well as preparation of deeds and assignments to your trust to make sure the title to all assets is properly held in your trust.
How Long Does it Take?
Drafts of estate plans are usually provided to our clients within 2-weeks (or sooner if there is urgency) after being hired.  After our clients review their drafts and any changes are made, a signing can usually be scheduled as quickly as their schedules allow.
How Much Will It Cost?
We do not charge for the initial interview and at the end of your first meeting, our attorneys will provide you with a flat or estimated fee for most estate plans.  Generally, an estate plan which includes a revocable trust will cost approximately $2,000 to $3,000 depending on the number of assets involved and the general complexity of the plan.