Bankruptcy Chapter 13 – an opportunity for a fresh start.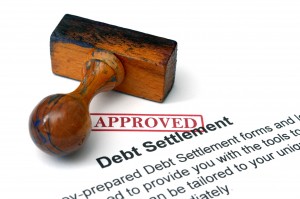 Chapter 13 is designed for individuals with regular income who would like to pay all or part of their debts in installments over a period of time.
There are many reasons why Chapter 13 bankruptcy is often more appropriate for a person in debt than Chapter 7 Liquidation Bankruptcy.
Whether you have a large volume of property you are concerned with losing, did not qualify under the means test for Chapter 7 or you simply feel better knowing that you are paying off your debts, Chapter 13 is a viable and healthy option for many people.
Our experienced attorneys provide Chapter 13 bankruptcy services. By having someone on your side that you can trust, you will feel confident about moving in the right direction and getting the relief that you deserve.
Get Chapter 13 Bankruptcy Services
Under Chapter 13 bankruptcy, a person in debt will create a repayment plan known as a "wage earners plan" based upon income, expenses and the debts that are owed. Payments will be made over the life of the plan, which is generally 3 to 5 years. At the end of the repayment term, all remaining debts will be discharged.
It is wise to seek the advice of a Chapter 13 bankruptcy attorney as soon as possible. Hiring a qualified bankruptcy lawyer will give you access to detailed knowledge of the best way to protect your assets in a bankruptcy.
Our bankruptcy attorneys can help families and individuals get the most out of Chapter 13 bankruptcy. We fully evaluate your financial situation, debt and income to ensure that Chapter 13 bankruptcy is your best option.
What type of bankruptcy?
Chapter 7 – Liquidation (eliminates unsecured debt)
Chapter 13 – Reorganization (develop plan for debt repayment)
Who can file Chapter 7 & Chapter 13? Chapter 7 – Individuals, businesses and organizations
Chapter 13 – Only Individuals
How long does the bankruptcy process take? Chapter 7 – three to six months
Chapter 13 – three to five years
Am I immediately protected from collections and wage garnishment? Chapter 7 – Yes
Chapter 13 – Yes
Is my property protected? Chapter 7 – Trustee can sell the nonexempt property to pay debt
Chapter 13 – Debtors keep all property. Must pay unsecured creditors an amount equal to the value of nonexempt assets.
How long will bankruptcy stay on my credit statement? Chapter 7 – up to 10 years
Chapter 13 – up to 7 years
How often can I file for bankruptcy? Chapter 7 – once every eight years
Chapter 13 – repeatedly, no time frame in-between filings
Can I keep my income after filing for bankruptcy? Chapter 7 – Income after bankruptcy is yours and is not garnished by creditors
Chapter 13 – Income is subject to repayment plan and used to pay debts
Bankruptcy doesn't mean surrendering everything. It is intended to rebuild credit and financial health. We have many cases that showcase how well-planned bankruptcy can dramatically improve people's lives.
Contact us to schedule a free, no-risk consultation where we will discuss your situation together. Call us at (909) 457-0153